Cold Cold
cold grabs your clothes and cuts
into your skin
in Montréal the wind
blew into my eyes
like a headache
we went almost
the wrong way
we would have not escaped
though we were in the middle of
everything with everyone
cold so right there
it was not possible
to sense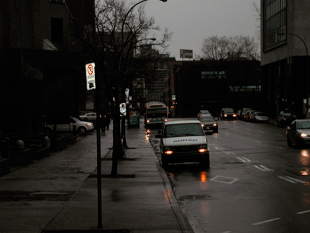 Visiting Montréal in December for a site visit, a couple of us were walking uphill into a v.cold wind; we almost went the wrong direction, away from the hotel. Rarely have I been colder. The next day it warmed up and rained. It could be like this.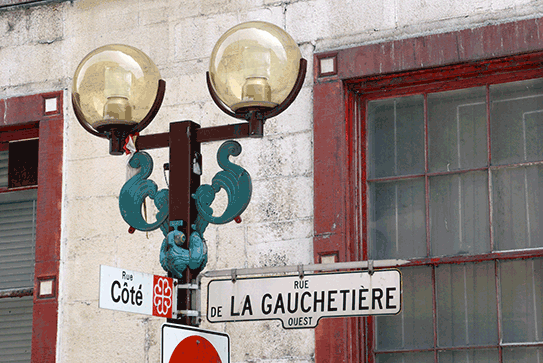 I grew up without a home - what was it, the south, Pittsburgh? - and by my mid-twenties the anxiety had grown palpable. My most potent memories were southern, but the inherited memories were of my parents' Canada, especially Montréal, where they had met and life had taken an improbable turn for both of them. But by 1966, when I moved my family to Montréal, my parents had divorced, my father was in Mexico, my mother had returned to Winnipeg, I had married a woman from India, and I didn't know where I'd come from or where I was going. Montréal provided the answer.
Clark Blaise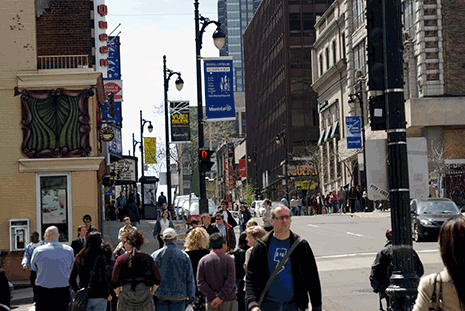 Autumn is Montréal's loveliest season. It is very colourful, with an average temperature of 13°C (55.4°F) in October. It is the season for contemplation, when the Laurentian forest, resplendent in red and gold, is at its most glorious. "Indian Summer", which usually occurs in early October, briefly brings back a summery air to Montréal.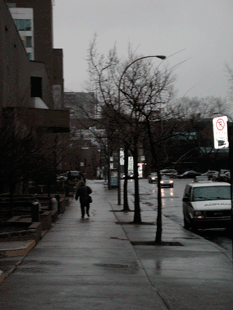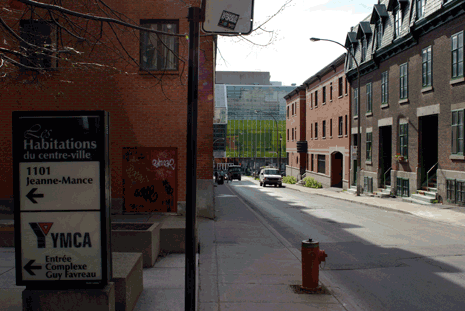 Facing down the street from the Hyatt to the Palais
Palais right ahead in blue/green but the entrance is to the left where the arrow points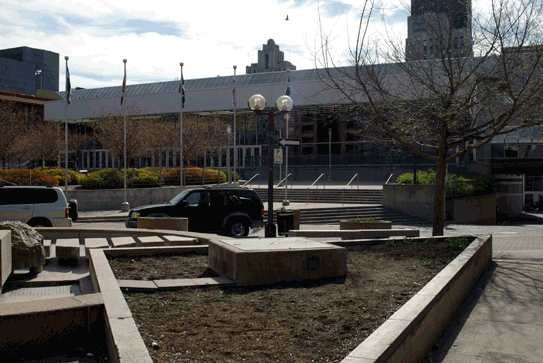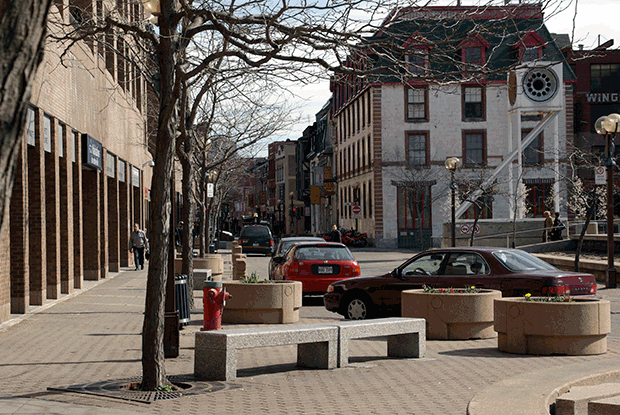 Palais to the right / Chinatown straight ahead
It was while camping on the peninsula for two months with her friend, fellow Montréalaise Isabelle Gauthier-Nadeau, that the proverbial coconut hit her on the head and a plan was hatched.
Bruneau, aka Coconut Lady, aka Madame Coco, is today the first importer of fair-trade coconut products onto Canadian soil - made from trees from that very peninsula she pulled onto 10 years ago.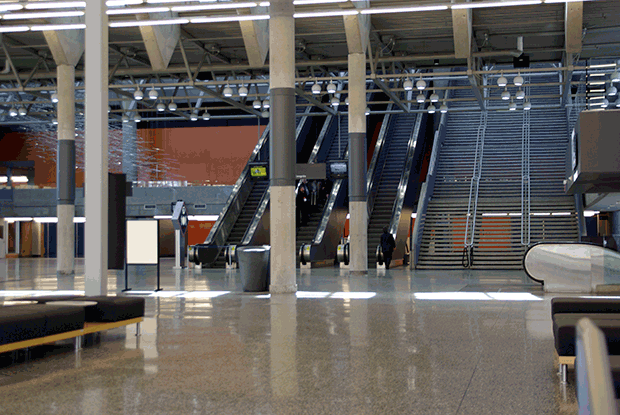 When you walk into the Palais, you'll see these escalators & stairs - ooPSLA is right at the top
Before you even focus on Place Jean-Paul Riopelle itself, you can't help noticing what's on the east side of the square - a vast wall of multi-coloured glass rectangles! This is the facade of an extension to Montréal's convention centre, the Palais des congrès, built in 2002. To be honest, there are people who hate this glass wall, calling it garish... and worse. True, in the daytime, it can look a bit over the top, but at night, it's a knockout!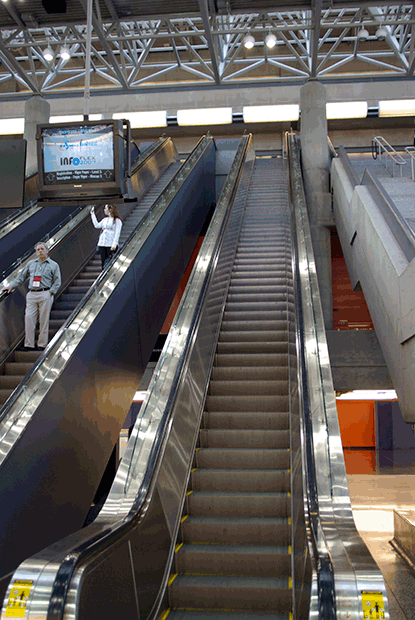 I think you'd be hard pressed to find a technology in a Mall or Business Park that is as dangerous, as fear-inducing and as potentially life-threatening as the escalator. I think you'd also be hard pressed to come up with a reason why such a technology has not been improved over the years. And so, I would like to offer up just a few suggestions to the elevator inventors who frequent WFME. They include:
Harnesses for all escalator riders - at the first sign of getting your foot caught and chopped off by the sharp stairs, you will be whisked up into the air as if a parachute just opened.
Escalator rider chaperones, who will assist you in placing that first foot on a good place on a good stair (i.e., they'll make sure both feet are placed centrally, away from the sides or the edges of the stair).
Escalator encouragers who will work in tandem with the chaperones and will give you calming, supportive words (i.e., "Halfway there, just hang in there buddy boy") as you make your way to the top.
Canine companions - have a favorite dog? They'll make sure a cute little friend is waiting at the top for two reasons: to encourage you to get to the top and to retrieve you like a lost hiker in the Andes, if you go down or collapse in the process.
Velcro stairs and shoes - remember the David Letterman velcro suit and wall? Same thing. Here, escalator passengers will be given special velcro booties that will stick right to the velcro stairs. At the top, there will be huge circus body builder performers who will rip you off the stairs (by your shoulders) before your velcro feet get sucked into the machinery. Less dangerous than what we've got today, so I think this is a good idea.
Stairs. Get rid of the escalators. Just put in stairs.
You know what these are.
You know what to do.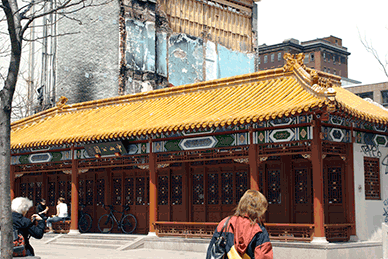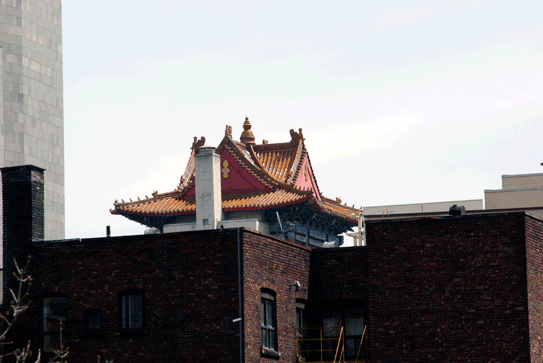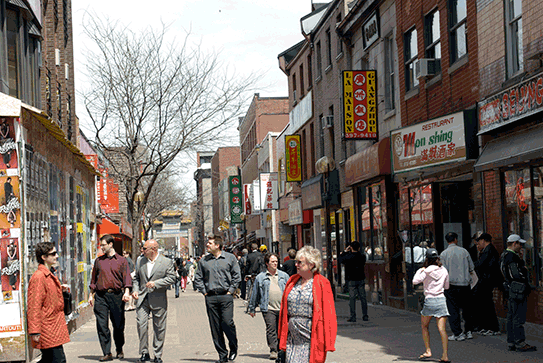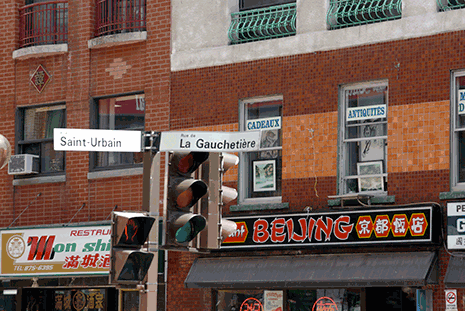 In the mid-1970's, the social nucleus of many of the men who were creating both the Internet and the personal computer industry was a hole-in-the-wall Sichuan Chinese restaurant across the street from Stanford University.
Theirs was an informal network that included people like John McCarthy, a pioneer in artificial intelligence, and Whitfield Diffie, an inventor of modern cryptography, who was then a Stanford graduate student and carried custom chopsticks. Bill Gosper, a mathematician and legendary computer hacker, ate at the restaurant every evening for a decade.
It has been a quarter-century since Louis Kao opened the restaurant, Hsi-Nan, and was discovered by a ragtag collection of computer hackers, hardware engineers and network designers. They came because Louie, as Mr. Kao is universally known to his devoted followers, was a master at preparing the perfect fare for hackers.
Today more than 30 computer scientists, electrical engineers, programmers and mathematicians gathered to mark the retirement of the 59-year-old Mr. Kao and enjoy one final meal cooked by the chef whose restaurant was for a decade the soul of Silicon Valley.
"Chinese food was made for the hackers..."
Jeff Rubin, a systems programmer at Stanford's Artificial Intelligence Laboratory, even worked for Mr. Kao as a waiter in exchange for Chinese lessons. Which is why Mark Seiden, a veteran programmer, remembers one day when a manager of the laboratory came to lunch with a Digital Equipment salesman.
At one point the two were arguing about a technical detail, and the manager called a halt to the debate.
''There is no point in arguing,'' he said. ''We can settle this very easily. Let's ask the waiter.''
''Can you tell us about the cache on the KL 10?'' the laboratory manager asked Mr. Rubin.
''It's a 32K two-way set associative cache,'' he replied, and then walked away, leaving the salesman's mouth hanging open.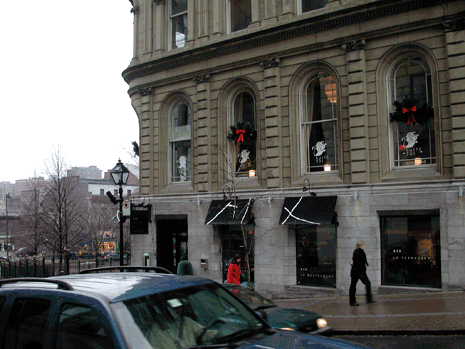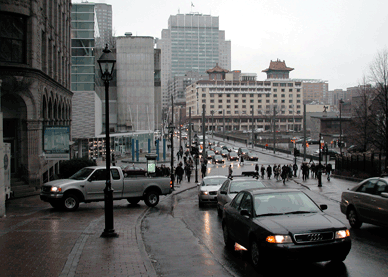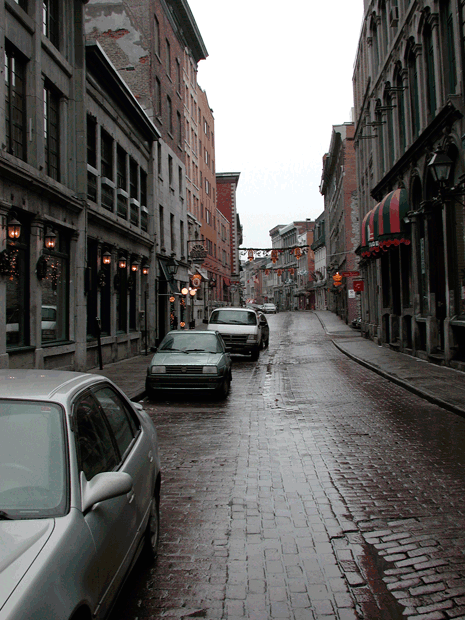 post-post-post modern assemblages of silence and caught breath [...] scritch scratch, much more concerned with the transitory world of appearances, doesn't settle down into a self, but, rather, into a gesture. There is no self. What is left in its place is a record of its passage.
streets near the Palais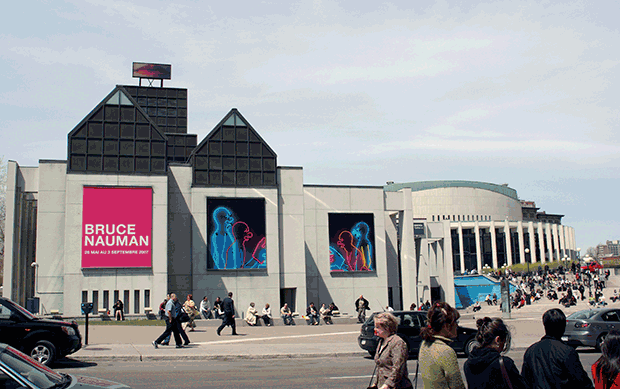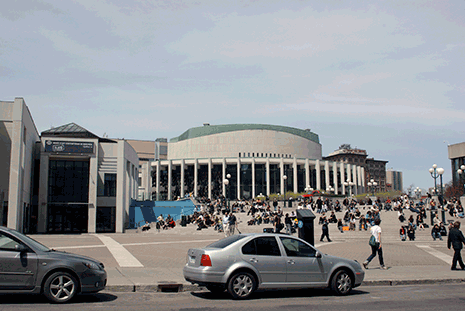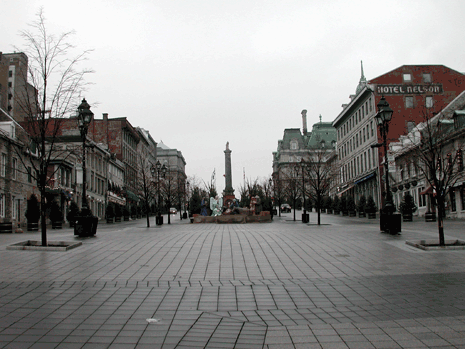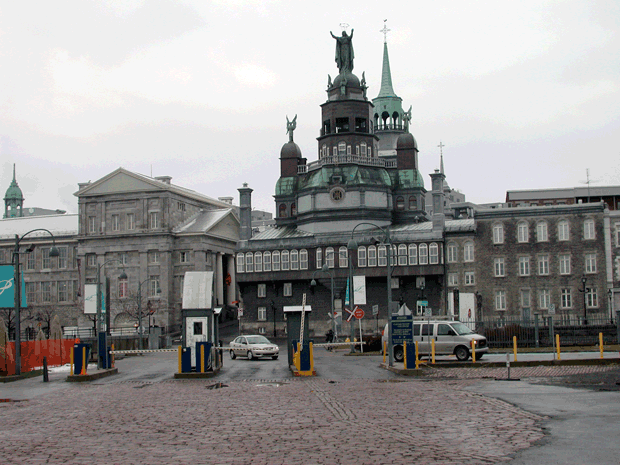 Known across North America for [its] love of cutting edge and avant-garde art and culture, Montréal is a mecca of artistic creativity that never ceases to push the boundaries of conventional norms. That being said, it is only fitting that the world-renowned Montréal Museum of Contemporary Arts operates with a mandate to "make known, promote and preserve contemporary Quebec art."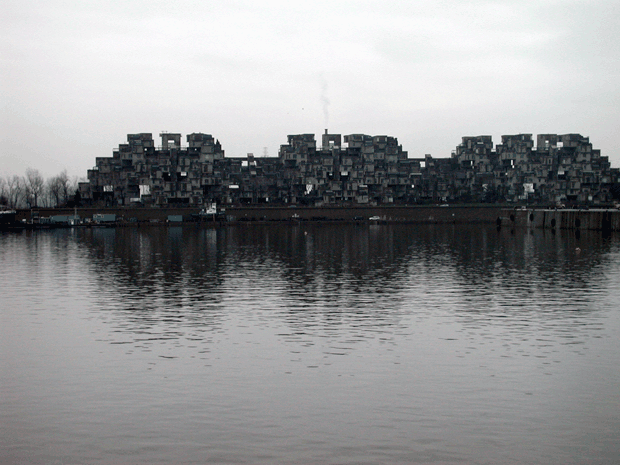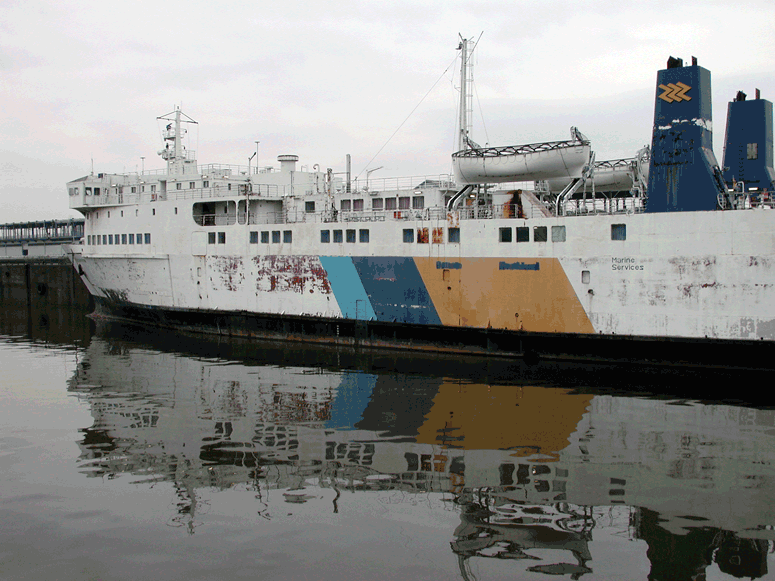 Safdie's dwelling complex 'Habitat' was designed to give 'privacy, fresh air, sunlight and suburban amenities in an urban location.' It was designed as a permanent settlement and consists of 158 dwellings, although originally it was intended to provide 1,000 units. The resulting ziggurat was made up of independent prefabricated boxes with fifteen different plan types.
Original event site until it sank
Heat slowly emerged from the vents. Her cheeks stung from the cold, and she aimed one of the vents at her face. The dark, blotchy sky dumped down slushy rain that glowed in the street lights. The Montréal Express was in full tilt, the northern wind crushing Boston in its winter grip.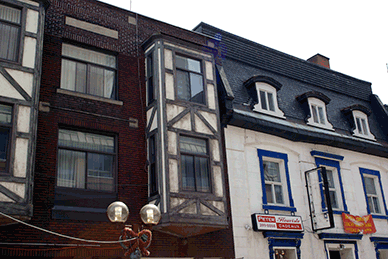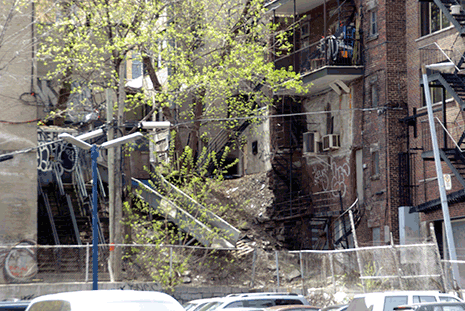 To me, Montréal is so attractive because it successfully blends the vibrancy, street buzz and unfathomable 'cool' of a major city with the approachable human scale of a smaller town. You get fabulous neighbourhoods, funky people, an impressive nightlife, and a fabulously liveable environment.
Walk One Night
the walk was short in life scale
cool night but underpowered
narrow streets but carrying heavy loads
in one second story apartment
in the window up there as we walked by it
a woman sat typing in front of her screen
talking to someone on the other side of the world
that person call him a he was no doubt
in a sunny warm place while here it was cool dark
she was here she was just up there she could have easily
turned to her window opened it and spoken down to me
instead those around me kept walking without speaking
heading for a place well defined but unknown and unknowable
soon the woman was left behind she is still typing
au revoir
Irrelevant but fun story→
Photos courtesy of Joe Bergin & rpg; random quotes, www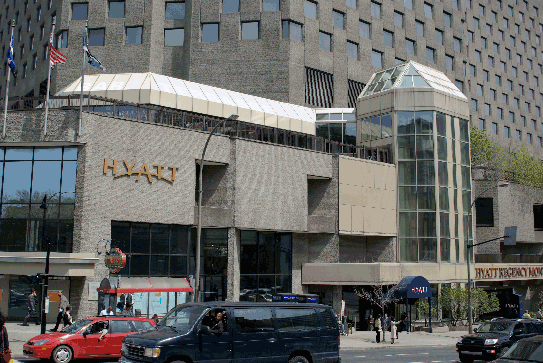 Montréal is such an unphotographable city that the most memorable postcard photo is taken with the city at your back...
programmer: a machine that turns potstickers into code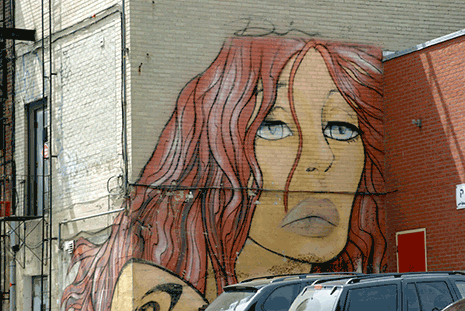 A gloppy, caloric layering of French fries, fresh cheese curds (a byproduct of Cheddar making) and gravy, poutine goes deep into the Québéquois psyche. Somehow, Québec's rural roots, its split identity (Acadian farmers or Gallic gourmets?) and its earthy sense of humor are all embodied by its unofficial dish.
Poutine is an extreme stick-to-your-ribs concoction, whose name is said to derive from Quebequois slang. According to the dominant creation myth, in 1957 a restaurateur named Fernand Lachance, when asked by a customer to combine fries and cheese curds, said it would make ''une maudite poutine'' - an unholy mess.